Product Details
Supplement Facts
EstroONE is the pinnacle of estrogen blockers. Reducing estrogen in men results in shredding body fat, increasing muscle density, and improving overall mood and drive. EstroONE can also be used as a PCT to eliminate estrogen rebound.
ESTROGEN BLOCKER
No one likes feeling "off" in the gym! EstroOne contains an essential blend of ingredients to help maintain a healthy hormone balance.*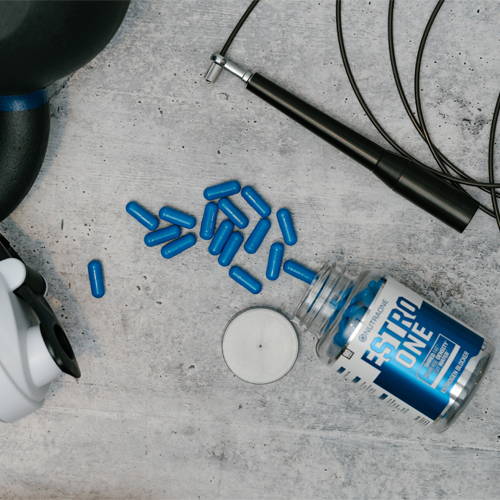 Supports Weight Management*
EstroOne's blend of key ingredients supports balanced water retention and support your weight management goals so you can show off your hard-earned gains.*
Supports Mood & Drive*:
EstroOne contains White Button Mushroom, which helps to keep your normal testosterone levels in check to support a healthy libido and balance your mood.*
Increase Muscle Density*
EstroOne's blend of clinically studied ingredients help to promote increased muscle density.*
Maintain Hormone Balance*
EstroOne contains Indole-3-Carbinol, which helps to promote normal, healthy estrogen levels to keep you in balance.*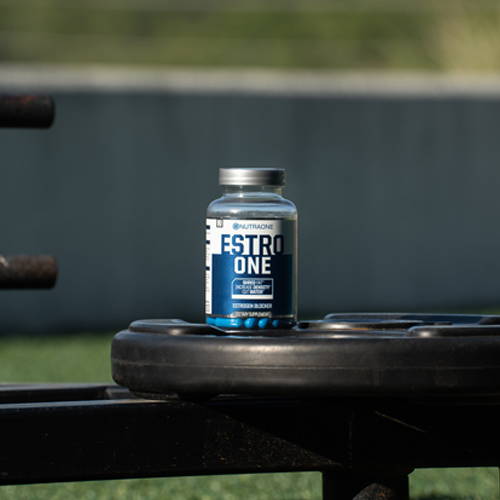 Take 1 capsule in the morning and 1 capsule in the evening.