Product Details
Supplement Facts
TRICUTS

Comprehensive Thermogenic

Support Metabolism & Reduce Cravings*
Clean Energy & Mental Focus*
Appetite Control*

TRICUTS is NutraOne's most comprehensive and efficacious thermogenic made to date. TRICUTS was formulated with an all-star lineup of the most powerful, fat-burning raw ingredients on the planet. TRICUTS boosts clean energy and mental focus with Acetyl-L-Carnitine, Isopropylnorsynephrine and Beta Phenylethlamine, supports metabolism with the super carnitine LeanGBB and reduces cravings with Caffeine Anhydrous. Burn extra calories 24/7 with the best non-stimulant fat burner Paradoixine and feel vital and strong with Cnidium Monnieri. TRICUTS is the answer to your physique goals!*

DIRECTIONS: As a dietary supplement, take 1 serving in the morning with or without food. New users may wish to assess tolerance with 1 capsule for 3-4 days before progressing to full serving. Do not exceed 2 servings in a 24-hour period.



COMPREHENSIVE THERMOGENIC
NutraOne's complex Tricuts formula promotes metabolic health while giving you the energy to train harder and support weight loss.*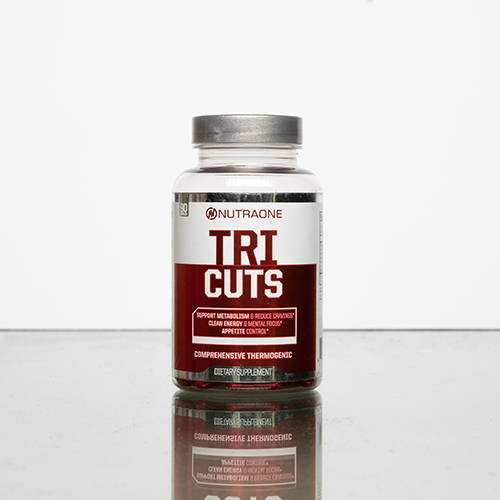 Metabolism Support*
Help boost your metabolism by increasing thermogenesis which helps your body convert fatty acids into fuel.*
More Energy*
Our formula will help elevate your energy so you can conquer your day and crush your workouts.*
Designed for Women and Men
Tricuts thermogenic supplement provides a non carb energy boost making this a great fit for any diet.*
*These statements have not been evaluated by the Food and Drug Administration. This product is not intended to diagnose, treat, cure, or prevent any disease.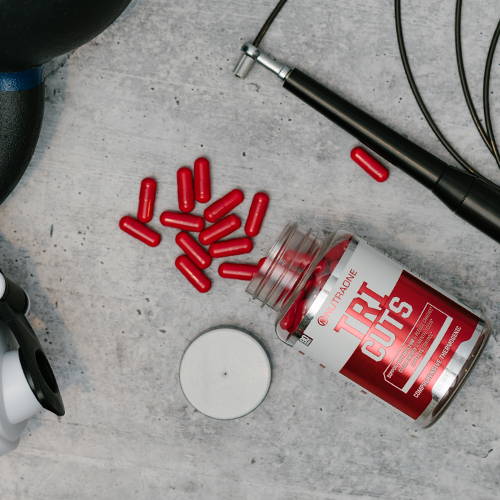 Take 3 capsules in the morning with a meal. To assess tolerance you may want to start with 1 capsule for the first week before progressing to full serving. Do not exceed 3 capsules in a 24 hour period.